DMTX Exclusive Properties
Premier luxury real estate team
DMTX Realty Group
DMTX Realty Group is a residential, luxury, waterfront and land real estate team that provides service throughout Austin and Central Texas at all price points. We are licensed under Keller Williams Realty® and rank among the top 1% of REALTORS® in Texas approaching $2 Billion in sales. Our team is unique and beneficial for Buyers and Sellers in that we have agents that are experienced in all areas of real estate.
To learn more about our Ranch & Land division, TexasLand, please visit: texasland.com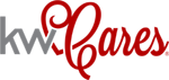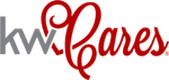 Ready to get your real estate journey started
Work with the best team in the area.
Client Success Stories
"We couldn't be more thrilled with the outcome of our property acquisition. Reid was responsive, proactive and had great feedback regarding the property, wildlife management and the future potential of this acreage. Thanks Reid! Let's do business again."
"Reid was a huge help with getting my ranch in Lohn Sold. Not only is he a knowledgable Real Estate agent, but just a great and genuine guy. He never hesitated to do anything I asked of him no matter the time of day or night. This fella navigated some serious hurdles for my family with his efforts leading to a successful 1031 exchange into a new ranch that my family could continue to enjoy for gene
…
Read More
rations. He is very attentive to detail and never misses a beat because of it. I would 100% recommend Reid to anyone and everyone that wants to buy or sell land."
Read Less
"Reid is the consummate professional. He takes pride in his craft and will ensure you have everything you need to make an informed decision. If you're looking for an agent who goes the extra mile and beyond, ask for Reid Barry. I consider him a friend and I know you will too."
"We utilized Reid's services to sell a parcel that we had not owned very long. We wanted to make a profit and also sell quickly. Reid helped us achieve both of those goals. We were under contract in less than a week from marketing and we made a healthy profit. Reid's guidance and support was what we needed and he delivered! We'd use Reid again for land sale or purchase in a heartbeat!"
"Mr. Barry get's it! His ability to consult sellers, market a ranch, negotiate the sale and the purchase of multiple 1031 exchange properties and do it all while keeping an entire family's opinions and financial goals balanced is nothing short of impressive!! He understands that families that have owned ranches for years are not typically in a hurry to sell and that enormous patience, market intell
…
Read More
igence, negotiation skills, professionalism is required to assist clients to the fullest. Reid is a numbers guy through and through and he always exemplified this by making sure my family and I understood the financial implications of each decision we were making throughout the process. We would without a doubt recommend his professional services to anyone I encounter who's looking to sell or purchase a ranch. We sincerely thank you, Reid!"
Read Less
"I worked with Reid on two transactions. One was the purchase of a ranch and then the subsequent selling of it. Reid is ALWAYS available and the hardest-working person I have ever met. He is knowledgeable, friendly, and fun to work with. I believe his biggest strength is his ability to negotiate on pricing, which allowed me to purchase the ranch at a much lower price than what it was listed for and
…
Read More
then, when I sold the ranch, he negotiated hard to get me a very high price. When working with a realtor, he encompasses all the things you would want: sharp negotiation skills, market knowledge, resources, ability to coordinate updates/improvements to increase the value of the ranch, etc. I thoroughly and highly recommend his services."
Read Less
"I hired Reid to go out and locate a very particular, top of the line live water ranch for my family in the Hill Country. He chased every on and off market property up and down multiple rivers until he was able to put one very special deal together that initially seemed like it could not be done. With his relentless work ethic, market knowledge, friendly and professional charisma he navigated us th
…
Read More
rough a complex transaction to a seamless closing. My family and I can now rest on our new ranch and enjoy what we believe to be the most beautiful live water ranch in the Hill Country knowing that we can still call on Reid for any help or advice in the future."
Read Less
"Dave & Team stuck with it through all of the issues and again, got it done for me."
"we call dave "super dave" thank yall so much!"
"Tiffany was a great agent for us. Whenever we had a question or concern, she didn't hesitate to give us an answer or address our concerns. She responded quickly, never being left hanging, wondering what's going on with our sale. And this is doubly amazing since this was a small house therefor a small sale! Her integrity continued to show when I recommended her to our son who was thinking about s
…
Read More
elling his house (twice the size of ours) and she was honest with him so much that she sacrificed a sale (which meant no commission) to help him with his best interest rather than hers. I can honestly state that Tiffany will put your interest long before she puts her own. How refreshing. Jay and Gayle Miller"
Read Less
Want to know how much your Home is worth?
Find out by getting a FREE valuation report with an estimated value of your home.
DMTX Agents
DMTX Realty's entire team of REALTORS® are all licensed, experienced, luxury & ranch/land focused real estate agents.
We've built a reputation in Central Texas for providing expert real estate advice and going above and beyond to exceed the needs and goals of our buyer and seller clients.
Central Texas Real Estate
Our Featured Areas
You won't find properties like ours anywhere else!
DMTX Exclusive Texas Properties
At DMTX Realty Group, we offer a range of exclusive Texas properties for discerning buyers seeking the very best.
From luxurious estates to sprawling ranches, our handpicked selection of properties represents the pinnacle of Texas living. Our expert agents are dedicated to helping you find the perfect property to meet your unique needs and lifestyle. Browse our exclusive listings today and experience the very best that Texas has to offer.
1%
where we rank out of all
REALTORS® in the state of Texas
$2B
amount of Sales DMTX Realty Group is approaching
23
number of agents we have ready to help you find your next home