DMTX Exclusive Properties
Premier luxury real estate team
DMTX Realty Group
DMTX Realty Group is a residential, luxury, waterfront and land real estate team that provides service throughout Austin and Central Texas at all price points. We are licensed under Keller Williams Realty® and rank among the top 1% of REALTORS® in Texas approaching $2 Billion in sales. Our team is unique and beneficial for Buyers and Sellers in that we have agents that are experienced in all areas of real estate.
To learn more about our Ranch & Land division, TexasLand, please visit: texasland.com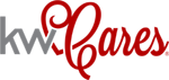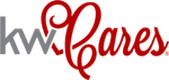 Ready to get your real estate journey started
Work with the best team in the area.
Client Success Stories
"Dave & Team stuck with it through all of the issues and again, got it done for me."
"we call dave "super dave" thank yall so much!"
"Excellent service and intelligence."
"Dave and his team handled the sale of our beloved farm of 23 years with such care. We couldn't be happier with the end result and the perfect new owners the team found to shepherd the property for the next 20+ years."
"We just completed a rather complicated transaction with DMTX and couldn't have made the deal happen without the them. Dave was great at putting together a creative deal that helped us get to the finish line. As a broker myself, I knew I needed a bit more local knowledge to not only ensure our due diligence was correct, but to help arrange the proper legal guidance to make sure we were protected an
…
Read More
d we covered all the bases."
Read Less
"Tiffany was a great agent for us. Whenever we had a question or concern, she didn't hesitate to give us an answer or address our concerns. She responded quickly, never being left hanging, wondering what's going on with our sale. And this is doubly amazing since this was a small house therefor a small sale! Her integrity continued to show when I recommended her to our son who was thinking about s
…
Read More
elling his house (twice the size of ours) and she was honest with him so much that she sacrificed a sale (which meant no commission) to help him with his best interest rather than hers. I can honestly state that Tiffany will put your interest long before she puts her own. How refreshing. Jay and Gayle Miller"
Read Less
"My agent Tiffany Anderson gave excellent service for purchase with deep due diligence, negotiating with seller on issues to be resolved, protecting buyer from any liabilities and doing hands on inspections, walk throughs and detailing. I am very happy with the top notch service and both protecting my rights and bargaining well with seller for price negotiating. I would rate her on top of my l
…
Read More
ist of agents I recommend for the service she provided."
Read Less
"Reid worked with us to help locate, negotiate for and acquire the perfect future retirement property. He showed us numerous properties until we found the perfect one and was very patient and diligent during the search process. Once we found the right property, Reid stayed involved walking us through the detailed process from contract to close. Thank you for all help! James and Luci"
"I would Highly recommend using Reid for any land purchase. He is very knowledgeable and always answered all our questions. His punctuality was spot on and I have already recommended him to some of my acquaintances who are considering a land purchase. Thank you for A plus service. Thank you, The Browns"
"Karla was a tremendous resource for us while looking for our first home. She was patient, responsive, and very easy to work with. She worked tirelessly to find us the right property that fit within our search criteria. She was always willing to work around our schedule and was able to get us showings quickly. The house we ended up buying wasn't even on the market for sale, it was actually for
…
Read More
lease. Karla took the time to find the current owners and helped us with making an offer to lock down our dream home. I would highly recommend Karla to anyone looking to a buy a home in one of the most competitive markets in the country. She will not disappoint!"
Read Less
Want to know how much your Home is worth?
Find out by getting a FREE valuation report with an estimated value of your home.
DMTX Agents
DMTX Realty's entire team of REALTORS® are all licensed, experienced, luxury & ranch/land focused real estate agents.
We've built a reputation in Central Texas for providing expert real estate advice and going above and beyond to exceed the needs and goals of our buyer and seller clients.
Central Texas Real Estate
Our Featured Areas
You won't find properties like ours anywhere else!
DMTX Exclusive Texas Properties
At DMTX Realty Group, we offer a range of exclusive Texas properties for discerning buyers seeking the very best.
From luxurious estates to sprawling ranches, our handpicked selection of properties represents the pinnacle of Texas living. Our expert agents are dedicated to helping you find the perfect property to meet your unique needs and lifestyle. Browse our exclusive listings today and experience the very best that Texas has to offer.
1%
where we rank out of all
REALTORS® in the state of Texas
$2B
amount of Sales DMTX Realty Group is approaching
23
number of agents we have ready to help you find your next home