DMTX Realty Group is backed by Keller Williams
Whether you're buying or selling, our complete focus is on your life and your dreams.
DMTX Realty Group and KW Luxury International

KW Luxury International is an exclusive, elite and sophisticated group of real estate consultants who absolutely raise the bar for service in the upper-tier home market. And as part of the Keller Williams Realty, Inc. family, our consultants have a powerful network of associates to help you sell or find your next home.
Keller Williams Realty is currently the world's largest real estate franchise by agent count.
Why DMTX Realty Group & Keller Williams Realty
Unmatched Knowledge
Powerful curriculum through the Institute of Luxury Home Marketing and Keller Williams University keeps our consultants ahead of trends, tools and advancements in the real estate industry.
Technology Marketing
Our leading-edge technology solutions accelerate efficiency and productivity, including every tool to help connect buyers and sellers as quickly as possible. No matter which side of the transaction you're on, the process will be smoother and faster.
Integrity in every Interaction
Keller Williams Realty and KW Luxury International were founded on the principles of trust and honesty, emphasizing that no transaction is worth our reputation and always putting the customers' needs first.
Track records of Success
Our KW Luxury Consultants must meet certain qualifications to join our network – and each of them has a proven track record of delivering unparalleled service to their clients.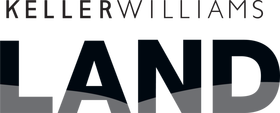 KW Land
KW Land is the rural property division of Keller Williams Realty, the largest real estate franchise company in North America. KW Land agents are local, influential, results-driven individuals backed by the most innovative company in the real estate industry.
DMTX Realty Group Supports KW Cares
KW Cares is a 501(c)(3) public charity created to support Keller Williams associates and their families with hardship as a result of a sudden emergency. The charity is the heart of Keller Williams culture in action – finding and serving the higher purpose of business through charitable giving in the market centers and communities where Keller Williams associates live and work.