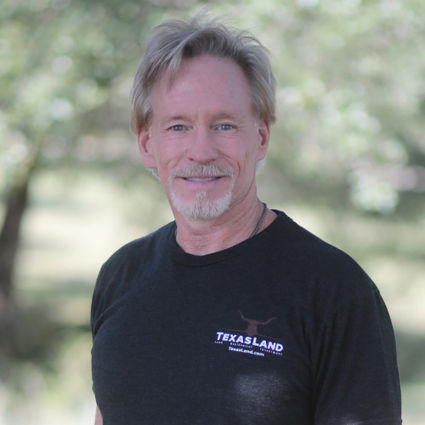 Dave Murray
Broker Associate, REALTOR®
A little about me
and why I love real estate
Dave has been In Real Estate since the mid-80s. He started his career driving buyers around all day selling $10,000 mobile home lots – it was very motivating. He never turned away business…if he could sell it, he would list it. If he had a buyer, he would sell them. As a result, his business grew with a very diverse clientele and portfolio. Along with many of his clients, he has grown his business and has been consistently in the top 1% of all REALTORS in Central Texas for over 20 years. Many of his clients started with nothing and are now hugely successful as well.
Dave has earned their business and as a result, the majority of his business is repeat and referral. He does this everyday with a phenomenal support team and an incredible company that he joined a little over one year ago. As successful as he was, he didn't realize that there was so much more untapped potential until joining Keller Williams Realty. He has barely tapped into their resources and training and has increased his business nearly 100%. The journey from $10,000 mobile home lots to sales averaging well over $1 billion, while getting to live and work in Austin, Texas has been a blessing. Specializing in ranches, luxury and waterfront and having represented some of the most amazing properties and clients in Central Texas has been an incredible life journey.
As he closes in on over $1,000,000,000 in career sales, he has not forgotten his roots and he continues to list and sell all price ranges of both residential and ranch properties. He has a great team and amazing agents to assist with anyone's real estate needs. To sum it up, he would say we do more diverse properties in more different areas than anyone.
Along for the ride and putting up with him for 25+ years are his wife and six children. They love to travel, snow ski, go to the beach, and hike. He also has a ranch that he retreats to with family and friends where they often have gatherings of 30 to 40. His wife's Cajun and comes from a large family so they know how to cook, party and have fun.
Client Testimonials
"We've purchased 4 homes using the DMTX team both for our personal use and for use as rentals. Every member of the team is extremely knowledgeable about market conditions and will go the extra mile to make sure your deal goes smoothly. Austin's market is very competitive and you need a highly qualified team to get in the door! I wouldn't use anyone else."
Megan C.
Real Estate Client in Austin, Texas
"Knowledgeable, efficient, one of the best. Have closed transactions with Dave and he is proactive; pays close attention to detail and is helpful and personable."
Donna Watson
Real Estate Client in Austin, Texas
"Dave's attention to detail is unswerving. He puts client's interest first. He is professional at all times and always goes the extra mile. I respect and admire him and his work ethic."
Susan Youngblood
Real Estate Client in Austin, Texas
"Dave and the DMTX team did a very creative and professional job marketing our house and land in the Texas Hill Country. We appreciated how hard and long Dave and his team had to work to find a buyer for our very unique property. They were always there to answer all our questions on the many issues that came up from the time of the listing to the closing."
Jim Green
Real Estate Client in Austin, Texas
"Dave and his team are fantastic. We just sold two houses with them in the last three months. Tiffany managed the details and kept everything on track. I have worked with Dave over the last 25 years on about 13 transactions and have always received excellent advice and service. You wont go wrong hiring this team."
Dennis W Dautel
Austin Texas
"Dave and his team made the sale of our ranch a smooth and efficient transaction. They know the market and really understand the needs of buyers and sellers in the hill country ranch market. Tiffany helped get us from contract to closing. She was professional and always available to answer our questions and walk us through the process. Thanks for a great experience!"
Mark S Hutcheson
Austin, Texas
"Over the last few years, I've observed Dave Murray and Team handle several complex land-ranch sales on properties I've been involved with at a management level. I have always observed a high level of professionalism. Recently, I listed and sold my ranch by using DMTX. I'm extremely happy with the outcome. True professionalism...from the listing, advertising, showings, back-end office work, title-work, closing, and follow-up. I couldn't be more pleased...so much so...I've referred the team to my Mother in her search for a Central Texas Lake Property."
Randall Traywick
Traywick Properties LLC - Round Mountain, TX
"We just completed a rather complicated transaction with DMTX and couldn't have made the deal happen without the them. Dave was great at putting together a creative deal that helped us get to the finish line. As a broker myself, I knew I needed a bit more local knowledge to not only ensure our due diligence was correct, but to help arrange the proper legal guidance to make sure we were protected and we covered all the bases."
James Hasselberg
Austin Developer
"Dave and his team are what every Realtor should aspire to be."
Alexander E. Chionsini
Georgetown, TX 78628
"Dave and his team handled the sale of our beloved farm of 23 years with such care. We couldn't be happier with the end result and the perfect new owners the team found to shepherd the property for the next 20+ years."
Rejan and Justin Giguere
Cedar Creek, Texas