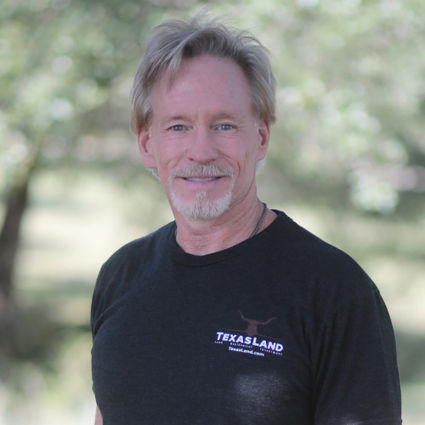 Dave Murray
Broker Associate, REALTOR®
A little about me
and why I love real estate
Dave Murray has been selling Central Texas real estate since 1984, and is proud to have found his home with Keller Williams Realty. Dave strives to be the best, and this shows with him consistently ranking amongst the Top 1% of all agents in Greater Austin.
Whether he is out roaming a prospective ranch, or on the phone with a prospective buyer, Dave is constantly engaged with the pulse of the market. He is constantly previewing ranch, waterfront, luxury, and residential properties to stay on top of what is available and the trends of the complex Austin, Texas real estate market.
Client Testimonials
"Dave and I met through the Texas Land Brokers Alliance. I had the opportunity to list a 100 Stall Equestrian facility and asked Dave to join me in listing The Polo Club in Dripping Springs, Tex as. He is rock solid, honest, has great integrity, and a pleasure to work with him and his Team. I have a high regard for his professionalism!"
Tary Snyder
Real Estate Partner in Austin, Texas
"I have known Dave since he first became a Realtor. Since day one, he displayed a thirst for knowledge, a hardworking attitude and as a result, I believe he is one of the best in this industry. He knows this business inside and out and is quick to respond to inquiries about his listings. I have a great respect for Dave and the success he has achieved."
Mary Williams
Real Estate Client in Austin, Texas
"We always felt fortunate that we were able to get Dave tand the DMTX team to represent our home after another top farm and ranch realtor had recommended him because of his marketing expertise in selling luxury, high end ranches in the Hill Country. Our house had been on the market for a while when we found Dave because it was a one-of-a-kind structure, unlike any others offered on the market. But Dave and his team were able to identify qualified, select buyers and get them interested in our house. They worked closely with us to get the best offer and to close the deal. We were delighted with the outcome."
Christine Green
Real Estate Client in Austin, Texas
"We've purchased 4 homes using the DMTX team both for our personal use and for use as rentals. Every member of the team is extremely knowledgeable about market conditions and will go the extra mile to make sure your deal goes smoothly. Austin's market is very competitive and you need a highly qualified team to get in the door! I wouldn't use anyone else."
Megan C.
Real Estate Client in Austin, Texas
"Knowledgeable, efficient, one of the best. Have closed transactions with Dave and he is proactive; pays close attention to detail and is helpful and personable."
Donna Watson
Real Estate Client in Austin, Texas
"Dave's attention to detail is unswerving. He puts client's interest first. He is professional at all times and always goes the extra mile. I respect and admire him and his work ethic."
Susan Youngblood
Real Estate Client in Austin, Texas
"Dave and the DMTX team did a very creative and professional job marketing our house and land in the Texas Hill Country. We appreciated how hard and long Dave and his team had to work to find a buyer for our very unique property. They were always there to answer all our questions on the many issues that came up from the time of the listing to the closing."
Jim Green
Real Estate Client in Austin, Texas