Are you seeking a venture that combines your passion for horses with an intelligent investment strategy? Look no further than the thriving world of Austin, Texas equestrian real estate. Austin's enchanting landscapes and robust equestrian culture offer a golden opportunity for those looking to secure their financial future while indulging in the equestrian lifestyle they adore.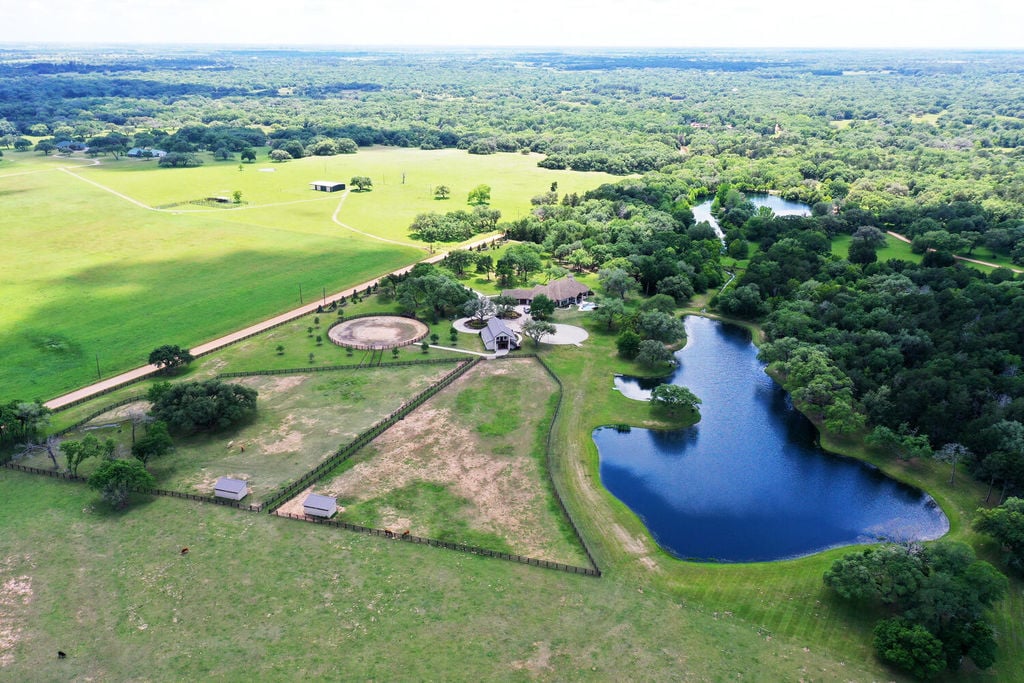 Investment Proposition of Austin, Texas Equestrian Real Estate
Investing in equestrian properties in Austin goes beyond purchasing land. it's an investment in a lifestyle that resonates with horse enthusiasts and savvy investors alike. With its sprawling landscapes, vibrant equestrian communities, and proximity to city amenities. Austin presents an ideal backdrop for a sound real estate investment.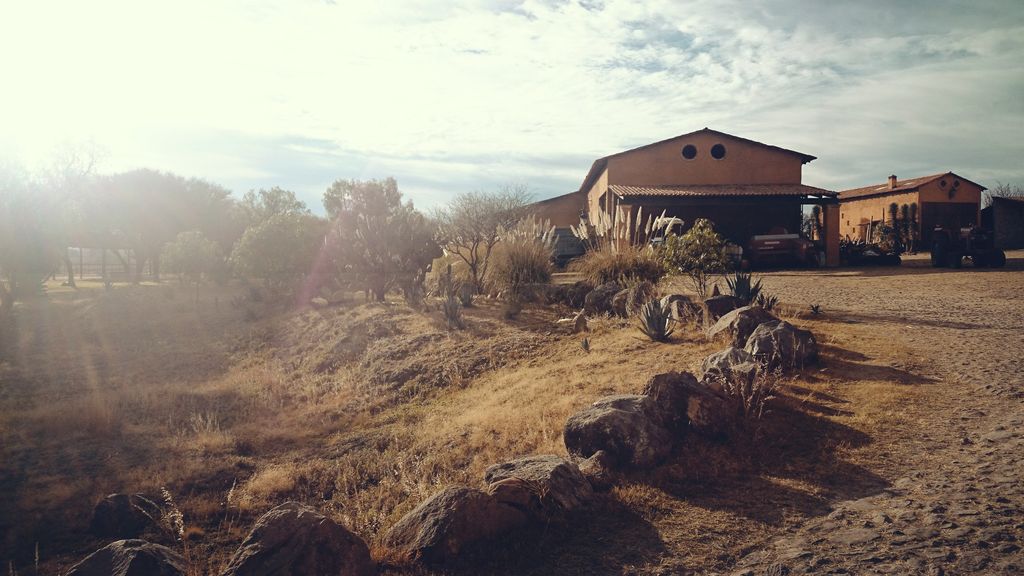 Diversification through Tangible Assets
Diversifying your investment portfolio is a prudent strategy in uncertain markets. Equestrian real estate offers a tangible asset that often appreciates over time while providing the added benefits of potential rental income and tax advantages. Investing in a property tailored to equestrian activities allows you to tap into a niche market that remains strong regardless of broader economic fluctuations.
The Growth of the Equestrian Market
Austin's equestrian culture thrives, attracting horse enthusiasts and professionals alike. As demand for equestrian properties rises, so does their value, making them an attractive investment option. The city's renowned equestrian events, riding clubs, and facilities ensure a consistent demand for well-equipped equestrian properties, further solidifying their investment potential.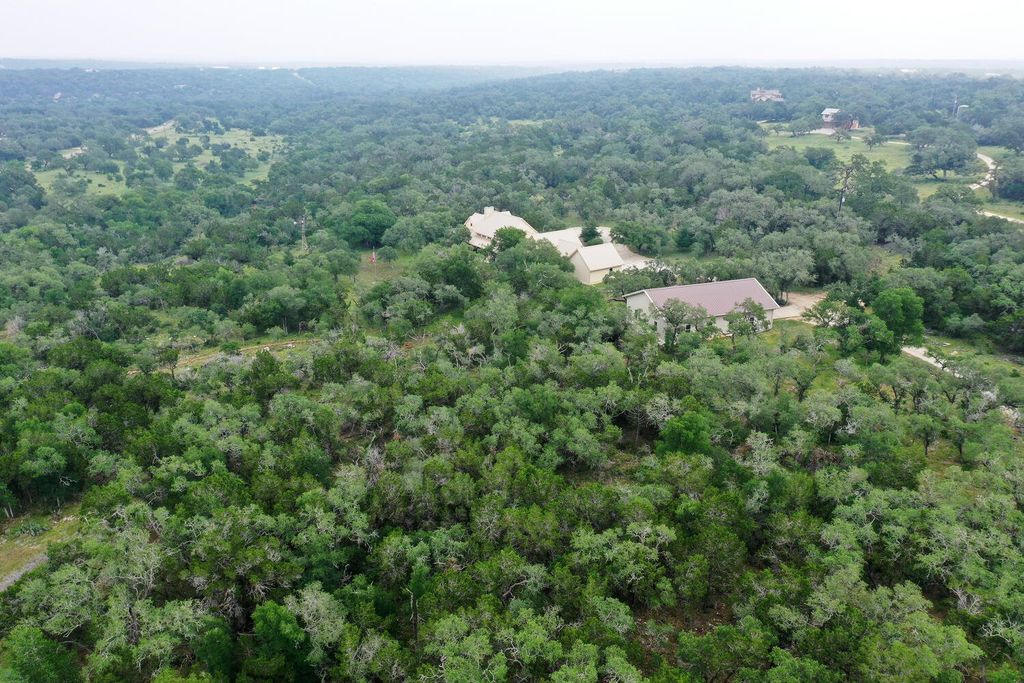 Location, Location, Location
Austin's equestrian properties are strategically located to offer the best of both worlds: tranquil country living and easy access to urban amenities. This dual advantage enhances your quality of life and adds to the property's investment value. As Austin's real estate market remains robust, owning an equestrian property allows you to capitalize on the region's growth while indulging in your passion.

Generating Rental Income
Beyond the prospect of personal enjoyment, equestrian properties in Austin can also generate rental income. Horse owners seeking boarding facilities, riding arenas, and expansive animal pastures often turn to well-equipped properties. By catering to this demand, you can secure a steady stream of rental income while maintaining the property's value.
Considerations for Investors of Austin, Texas Equestrian Real Estate
As you explore the realm of equestrian real estate investment, it's essential to consider factors such as property size, infrastructure, location, and local zoning regulations. Working with a real estate professional experienced in equestrian properties can guide you toward making informed decisions that align with your investment goals.

Equestrian Properties to Consider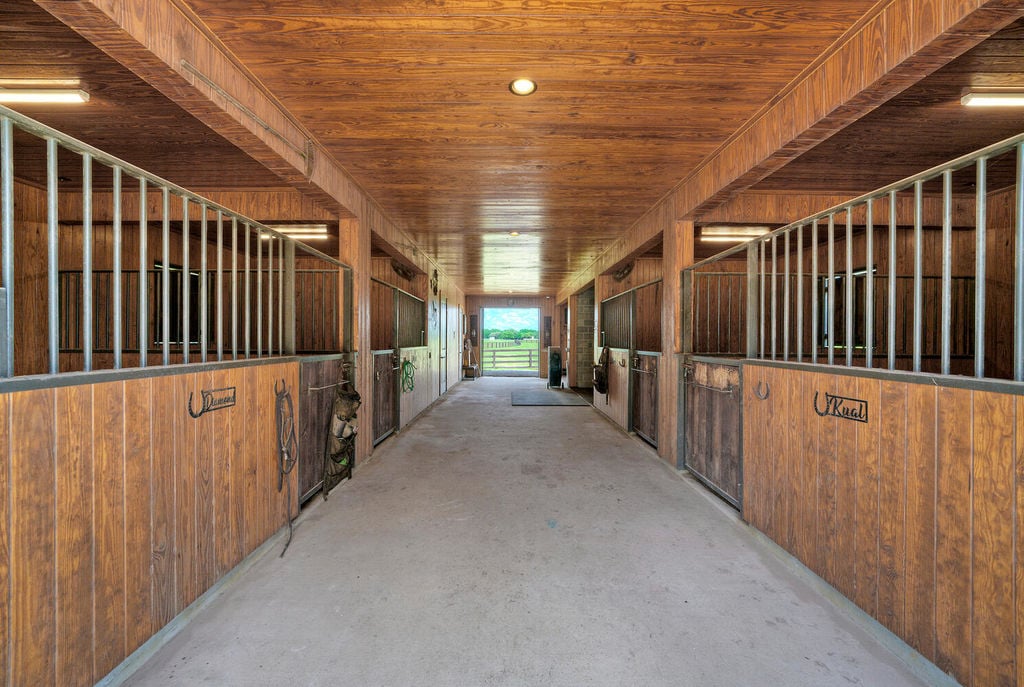 215+/- acres of picturesque land, considered the Hamptons for Houston Ranch Buyers. It is conveniently accessible off Hwy 71 or Interstate 10, an hour from Houston. It's also just 90 minutes from Austin. The ranch contains magnificent live oaks, two serene lakes, and one mile of year-round Schweiner Creek. The property has an incredible horse barn with a 1 bedroom apartment above. Sandy Springs Ranch also has a riding arena and horse paddocks of 1-2 acres each.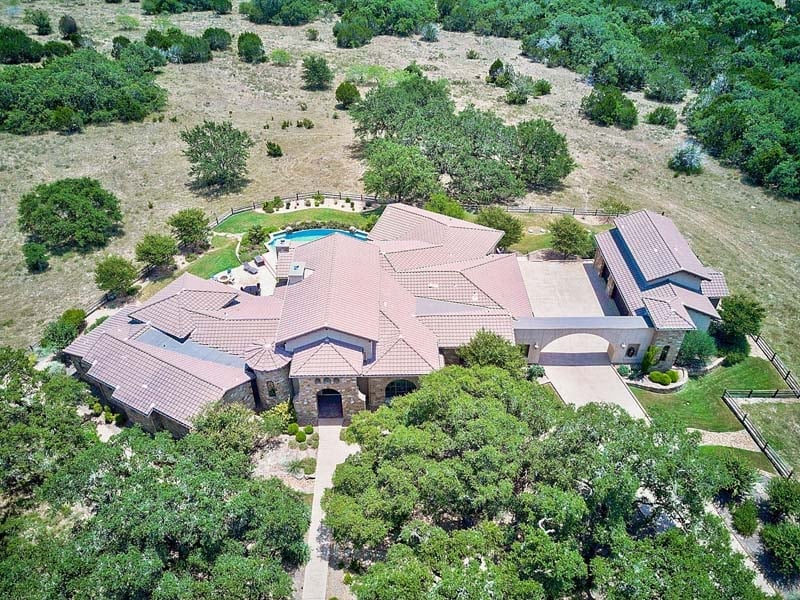 Very private gated 20+ acre estate with agricultural exemption and highly custom luxury home with a total of 5,500+ sqft. Owners could use the free-roaming livestock to qualify for the ag exemption or manage it themselves. They also have the option to switch to wildlife exemption.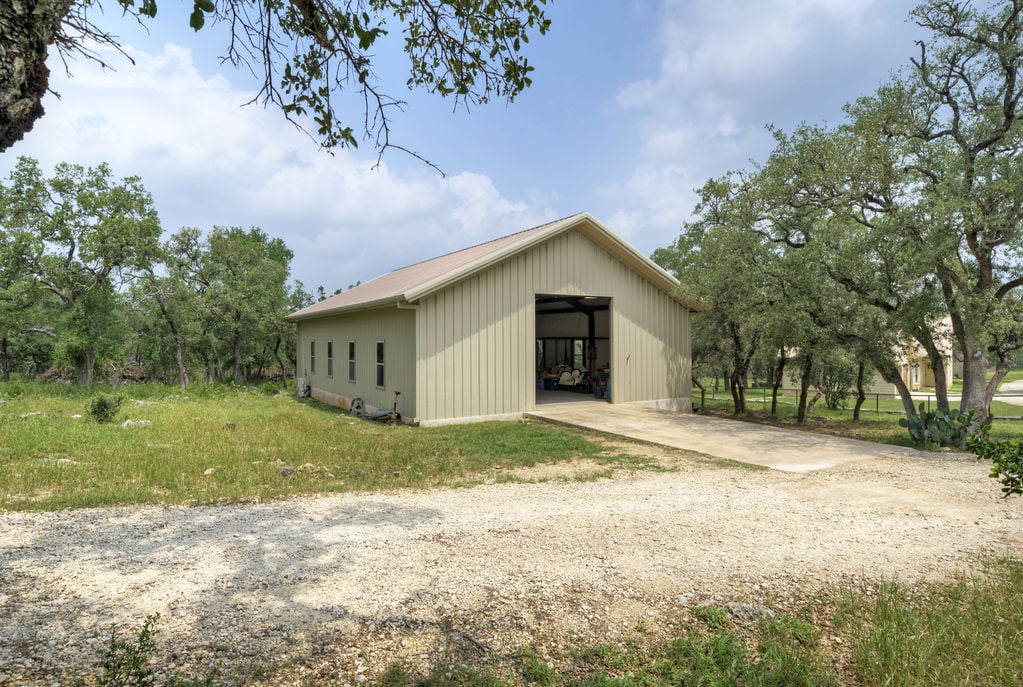 This exceptional property offers a tranquil and private retreat 10 minutes from Wimberley and San Marcos. With an agricultural exemption, the estate has freely roaming cattle. Homeowners have the flexibility to maintain the ag exemption by separately fencing the property, or they also have the option to switch to wildlife exemption.
Gorgeous 14+ acres located 1.4 miles north of Johnson City on Hwy 281. Gated entry with a nice gravel driveway leading to the main home. The land consists of subtle gentle rolling terrain. The property is well-maintained and cross-fenced and has a stock tank, two RV hookups, six water spickets, and a lighted horse arena. Home is 1,832 sqft, 3 bedroom 2 bath, stucco with rock skirting exterior. Newly remodeled master bath and other updates throughout. Also has a 30×40 barn with an air-conditioned tack room and 2 horse stalls. The property provides many beautiful mature Oak Trees and easy access to town. Lightly restricted and part of the Los Encinos Subdivision.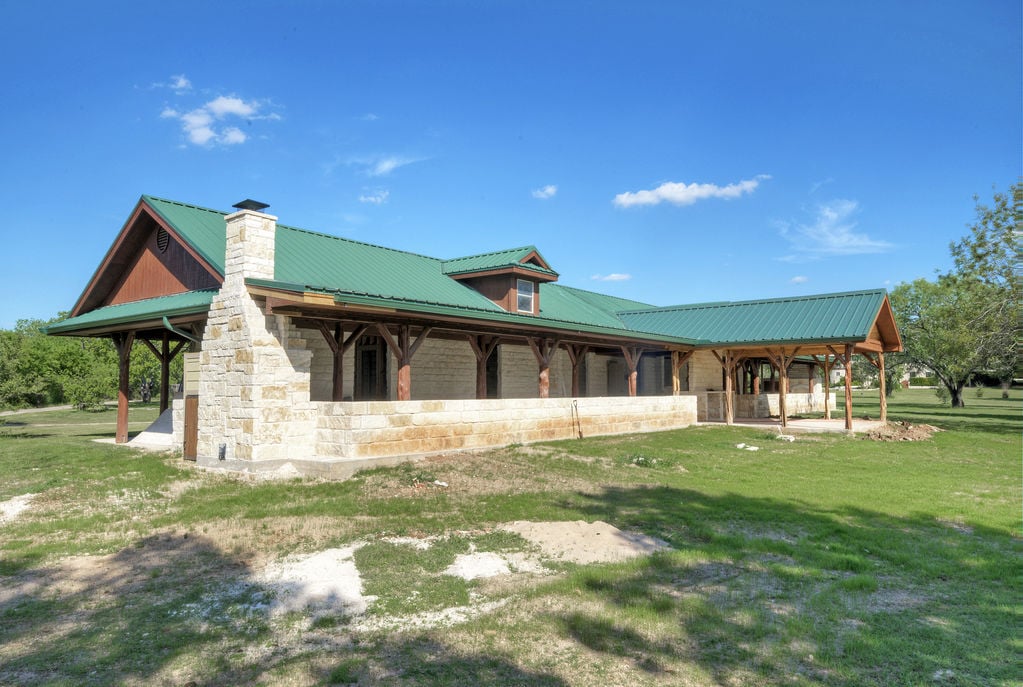 Matzig Cove is a private resort-style property on 37.76+/- Acres, featuring a luxurious 10,000+ square foot home, three well-appointed casitas, and a 4,000 square foot home under construction (80% complete). The property also includes a pool/spa, sport court, volleyball pit, full-size soccer field, playground, 2 campfire locations, and over a mile of paved trails, with four gated entrances/exits, mature landscaping, and horse approval.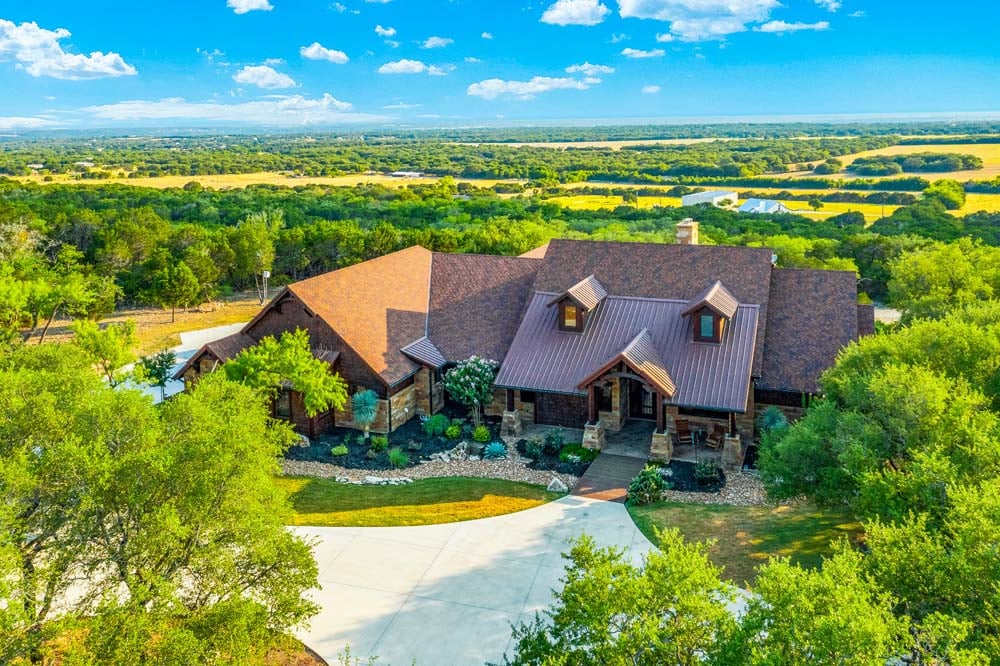 Truly spectacular and PRIVATE 37+/- acre gated ranchette with a CUSTOM single-story ranch home. Amazing Gourmet kitchen with giant pantry opening to a large living area and a huge fireplace. Two full-sized offices, a trophy room with 14 ft reinforced walls, and special lighting to showcase art and trophies. Panoramic Hill Country vistas from the home and the outdoor living area with ultimate privacy on all sides in a small, exclusive, gated, large acreage tract community. 40+ mile view at 1040 ft elevation. Marble Falls, Burnet, and Buchanan Dam City lights are visible on a clear night.
Investing in Austin, Texas equestrian real estate offers a remarkable opportunity to fuse your horse passion with a strategic financial move. The equestrian community continues flourishing, and Austin's real estate market remains dynamic. Your investment has the potential to yield both personal satisfaction and financial success. So saddle up and embark on a journey where your love for horses meets the world of real estate investment—a path paved for success in Austin's captivating equestrian landscape.