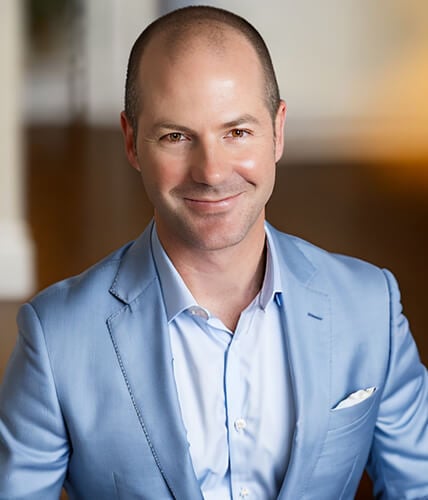 Eric wasn't born in Texas but got here as fast as he could. He has been an Austinite for over a decade and has always had an entrepreneurial spirit. Growing up in a small town near Wichita, Kansas, his family raised chickens, ducks, geese, turkeys, pigeons, goats, dogs, cats, and a horse. He played most sports, including baseball, basketball, football, soccer, wrestling, and even a season on the swim team. Eric first attended Kansas State University studying Computer Engineering then the University of Kansas where he studied Finance. Having a keen interest in computers from a young age, Eric relocated to Austin to pursue a career in the tech industry and has owned a successful, 5-star-rated computer repair business for seven years. With parents who invested in property, Eric has always had an interest in Real Estate and purchased his first home at the age of 24.
In his leisure time, Eric enjoys spending time with his family camping, fishing, exploring and enjoying the great Texas outdoors. He also serves as deacon at his church. His passion for learning, educating his clients, serving others and providing 5-star service, coupled with his interest in Real Estate, will ensure that you have a dedicated, thorough agent in your corner.
Contact Eric Anderson
& DMTX Realty Group
Eric's Recently Sold Listings
Client's Success Stories
"Excellent service and intelligence."
"I love the consistent and generous customer service!"
"Most honest, hard-working professional I have had the pleasure of working with."
"Eric is very knowledgeable and I trust him a lot."
"Eric was not good…HE WAS REALLY AWESOME…"
"I've always had positive experience with Eric. You can't find a more stand up, honest guy."
"His knowledge and friendly service make it real easy to be a loyal client of his."
"Polite, knowledgeable, professional, and fun to work with."
"Eric was super awesome and very helpful!"
"Eric is a rock star, smart dude, very helpful and always has time to help and impart his wisdom."
"Amazing experience. Top notch customer service."
"Eric is a great guy and I will definitely continue to do business with him."
"Great experience. Honest and reliable!"
"Honest as the day is long; knowledgeable; competent."
""Really great service.""
""…instantly made me a loyal customer.""
"In addition to being good at what he does, he's just a general all-around nice person."