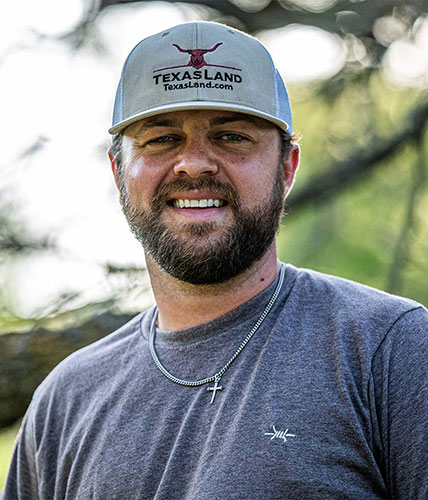 Jake was born and raised in Midland, TX and currently resides in Austin with where he has graduated from the University of Texas, along with obtaining his Master of Business Administration from St. Edwards University.
Prior to joining Texas Land, Jake worked for a nationwide commercial real estate developer where his role focused on cost analysis, underwriting, and site selection for nationally based single tenant turnkey built-to-suit projects.
Jake appreciates the land and bodies of water the great state of Texas has to offer and enjoys hunting and fishing at family and friend's ranches, along with meeting people and creating new friendships along the way.
Combining his real estate background and experience in what a land property entails and takes to manage, Jake has made a full-time commitment in striving to offer the best experience for his clients in any land transaction process they may find themselves in when looking to buy or sell a property.
Contact Jake Parrish
& DMTX Realty Group
Jake's Recently Sold Listings