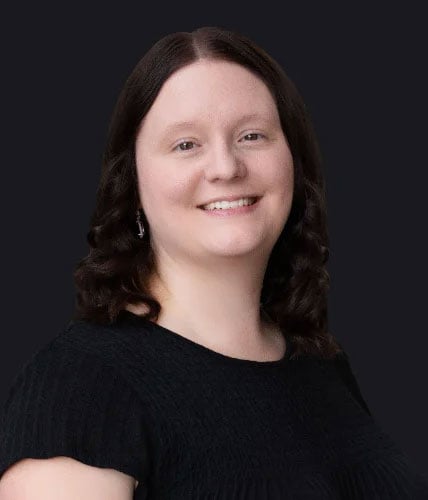 Tiffany Anderson
REALTOR®, Listing Manager, Contract to Close
Tiffany has been an Austinite for nearly a decade. Since relocating to Austin after earning her marketing degree from the University of Kansas, she has thoroughly enjoyed exploring and learning Austin and the surrounding area. Tiffany has been part of the Keller Williams family since 2016, serving in a variety of roles including Executive Assistant, Listing and Marketing Manager, Contract To Close Coordinator, and Director of Operations. Her attention to detail and organization enable her to provide the best service to her clients. She truly loves real estate and learning in an ever-changing industry. Tiffany currently resides in the Bastrop area with her husband, 3 precious little girls, dog and cat, living the American dream. She is active in her church, singing in the choir while her husband serves as deacon. In her spare time, she enjoys exploring the Texas outdoors and attending live music events. Tiffany is excited to bring her enthusiasm, education, and passion to every client interaction, focusing on meeting her clients' goals.
Contact Tiffany Anderson
& DMTX Realty Group
Tiffany's Active Listings
Tiffany's Recently Sold Listings
Client's Success Stories
"Tiffany was a great agent for us. Whenever we had a question or concern, she didn't hesitate to give us an ans
…
Read More
wer or address our concerns. She responded quickly, never being left hanging, wondering what's going on with our sale. And this is doubly amazing since this was a small house therefor a small sale! Her integrity continued to show when I recommended her to our son who was thinking about selling his house (twice the size of ours) and she was honest with him so much that she sacrificed a sale (which meant no commission) to help him with his best interest rather than hers. I can honestly state that Tiffany will put your interest long before she puts her own. How refreshing. Jay and Gayle Miller"
Read Less
"My agent Tiffany Anderson gave excellent service for purchase with deep due diligence, negotiating with seller
…
Read More
on issues to be resolved, protecting buyer from any liabilities and doing hands on inspections, walk throughs and detailing. I am very happy with the top notch service and both protecting my rights and bargaining well with seller for price negotiating. I would rate her on top of my list of agents I recommend for the service she provided."
Read Less