Boating, live music, craft beer, and football: when it comes to things to do in Austin, there's something for everyone. Austin is the capital of Texas and the state's fourth largest city with just shy of one million inhabitants. Known for its eclectic vibe and laid-back attitude, it's no surprise that the city hosts more than 30 million visitors each year. If you're planning a trip, here are some of the best things to do in Austin:
Boating on Lake Travis and Lake Austin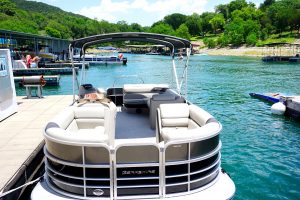 Photo courtesy of VIP Lake Travis: https://viplaketravis.com/boat-rentals/
Not everything in Texas is hot, dry, and sandy. Austin is home to beautiful Lake Travis and Lake Austin, where you can spend a relaxing day boating and taking in the views. Lake Travis has over 271 miles of shoreline to explore, and the lake itself is known throughout the state for its calm, crystal blue waters. The shore is dotted with music venues, restaurants, and recreational businesses boasting activities like tubing and scuba diving.
Shop on South Congress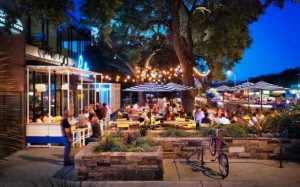 Photo courtesy of austintexas.org: https://www.austintexas.org/listings/south-congress-avenue-(soco)/4359/
When you need some retail therapy, there's no better spot in Austin than South Congress. Stroll down this downtown boulevard and you'll see a charming array of boutiques and shops. Serious shoppers will love the selection of handmade goods and craft items, while sightseers will enjoy the sites and sounds of this quaint, shop-lined street.
Visit the local breweries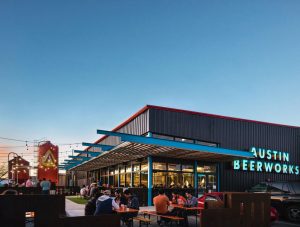 Photo courtesy of Austin Beerworks: https://austinbeerworks.com
Craft beer connoisseurs will revel in the city's booming brewery scene. As a rising craft beer metropolis, Austin is home to more than 37 breweries within the city limits. From nationally recognized breweries to artisan microbreweries, there's an establishment for every kind of beer drinker. Some of the most popular destinations for a sudsy refreshment are Jester King and Live Oak Brewing. You can also enjoy some live music with your craft beer of choice at Austin Beer Garden & Brewing.
Enjoy Veracruz Tacos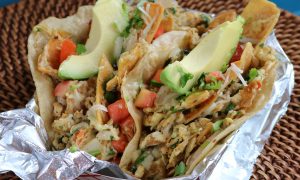 Photo courtesy of Veracruz All Natural: https://www.veracruzallnatural.com
Veracruz Tacos is a food truck named for the Mexican state of Veracruz, where its female owners hail from. Since starting as a snow cone trailer in 2008, it's grown to include a delicious menu of tacos, quesadillas, and other Mexican food staples. You can find them on Austin's up-and-coming East Side surrounded by picnic tables, a chain-link fence, and–if you visit on the weekend–a line of diners wrapping around the block!
Check out the local art galleries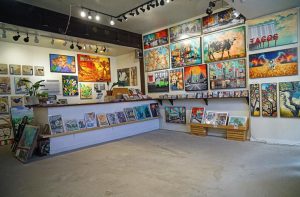 Photo courtesy of Austin Art Garage: https://austinartgarage.com/pages/gallery
Within Texas, Austin is a thriving hub for arts and culture. Art connoisseurs can choose from ten contemporary galleries where they can immerse themselves in the work of Texas artists. The exhibitions range from innovative to educational and highlight the best of Austin's local artistic talent.
Go to a UT football game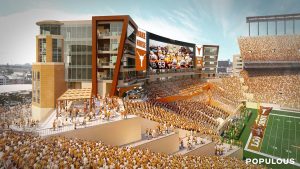 Photo courtesy of Texas Sports: https://texassports.com/galleries/longhorn-foundation/south-end-zone/sez-overview/4679/71958
Football is the biggest sport in Texas, so truly immersing yourself in the state's culture means attending a Texas Longhorns game. From September to January, Darrell K Royal Texas Memorial Stadium is a sea of burnt orange—the Longhorns' official team color. You can cheer on the local team to victory after enjoying a fun-filled afternoon of tailgating. As the locals say, "Hook 'Em Horns!"
See live music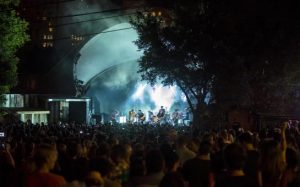 Photo courtesy of austintexas.org: https://www.austintexas.org/listings/stubbs-bar-b-q/1689/
Did you know that Austin is considered the live music capital of the world? That makes checking out a show one of the top things to do in Austin. Music fans will be thrilled with the colorful array of more than 250 venue options. From gritty punk bars to underground jazz clubs and down-home honky tonks, Austin's venues reflect the full gamut of its rich musical scene.
Go to Franklin's BBQ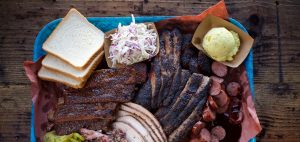 Photo courtesy of Franklin Barbecue: https://franklinbbq.com
Since its modest beginnings in a trailer in 2009, Franklin's BBQ has grown to a state-wide phenomenon. The restaurant, now located in a brick-and-mortar storefront, is headed by Aaron Franklin and boasts a menu of beloved BBQ dishes. Its deliciously smoked briskets and ribs have garnered a heaping helping of awards, including "the best BBQ in the country" from Bon Appetit magazine.