Austin's Premier Luxury Real Estate Agency
What Makes DMTX Austin's Premier Luxury
Real Estate Agency?
Austin's Premier

Luxury Real Estate Agency
We know that real estate is one of the biggest and most important decisions a person can make in their lifetime. That is why it is absolutely crucial to find a team with expertise and knowledge of the Central Texas area and its luxury real estate market.
DMTX Realty Group has the experience, reputation, and real estate marketing power to help you, whether you are selling or buying. We are dedicated to providing you the service you deserve from a successful Austin real estate team.
Contact us today, and put yourself in the position to succeed in one of the most rapidly changing and competitive markets with the best luxury real estate team in Austin.
Here are the TOP FIVE reasons to work with DMTX Realty Group:
Years of Real Estate Experience and Extensive Market Knowledge
DMTX Realty Group has been serving Central Texas since 1984, and collectively carries over 50 years of real estate experience. It is our commitment to excellence that has propelled us to the Top 1% of real estate agents in Austin, Texas. We have built a reputation for exceeding the expectations of our clients, while providing expert advice and service. We will go above and beyond to help you reach your real estate goals.
Maximize Value and Minimize Time on Market
When we list a home, we have a direct motivation and desire for you to maximize your selling price. In addition, we help in maintaining a realistic timeframe that your home will be on the market and hope to sell it as quick as possible. In order to do this we provide a professional evaluation of the market and your property. Our agents and marketing team come up with a recommended price and tailored marketing plan for your property, based on various market dynamics and unique factors. Get your free luxury real estate market analysis.
Direct Email Marketing to Potential Buyers and Other Agencies
We have an expansive database that has been honed through the years and contains nearly 50,000 contacts. This network includes brokers and agents nationwide, high net worth individuals, and prominent CEOs. We actively market to these contacts online with direct email marketing campaigns in addition to targeted ads across the internet. Your listing will gain unprecedented exposure to all agents in Austin, San Antonio, Dallas/Ft. Worth, and Houston. Sign up to be a part of our email campaigns, or contact us to see an example of your property specific email campaign!
Personalized Service & Exceptional Marketing
DMTX Realty Group utilizes in-house professionals that handle both the marketing and closing of your luxury home or ranch. Our marketing team creates a unique listing designed to tell the story YOU want to tell about your property.
Buyer Feedback and Marketing Performance
After you are listed, our team will provide constant, ongoing feedback on the marketing and progress of your listing. When your property is shown, we get detailed feedback from the buyer's agent, giving you precise insights as we get closer to the sale. We will update you on property exposure and new ways we are driving attention to your home. We are always looking for new technologies and methods to maximize exposure.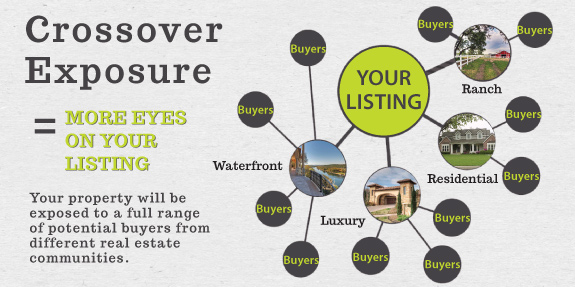 Dave Murray and DMTX Realty Group has developed a strong reputation in Central Texas & Austin for listing special properties in all the different segments of real estate including: Waterfront, Ranch & Acreage, Luxury, Residential, Equestrian, and Commercial. Your listing will not just be relegated to its specific niche. It will be networked to all of the market segments through our extensive database.
Digital Real Estate Marketing Experts
Austin's Most Advanced

Real Estate Marketing Team
When it comes to selling your home in Central Texas, there is only one luxury real estate team that has the knowledge, experience, connections and marketing power that is needed to sell your home or ranch.
One of the keys to our success is pricing knowledge. We are constantly looking at luxury homes and ranches all across Central Texas and have a firm grasp on the market.
We utilize a team of digital marketers to sell your property at a realistic price as discussed with a DMTX Realty Group team member. No other real estate agency has a digital marketing team as innovative as ours. We utilize both print flyers and brochures, as well as targeted digital ads through Facebook, Instagram, and LinkedIn. Since over half of all emails are accessed via a smartphone, we've ensured that our email campaigns are engineered to be mobile-friendly and visually appealing on every potential device. This distinct advantage allows us to command the highest possible prices and even surpass our expectations for luxury homes. Our social media presence will expose your home to tens of thousands of potential buyers on a regular basis.