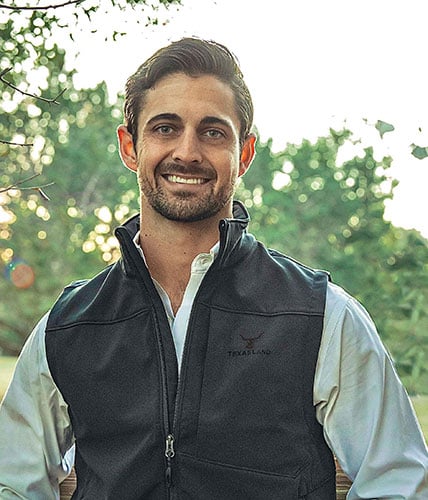 Reid is a farm raised, Georgia bred, Texas loving, outdoor enthusiast with a background in commercial real estate and supply chain management who now specializes in recreational, investment, and development land brokerage. He set up roots in Austin, TX five years ago after graduating top of his class from Auburn University with a degree in Supply Chain Management and went on to gain valuable corporate experience in global operations with Apple and AMD. Having spent a lifetime immersed in his family's commercial real estate firm, learning the keys to land management on their farm and traveling the world pursuing a passion for hunting and fishing, Reid chose to make a career out of his experiences and passions. He is able to leverage his experiences in real estate, analytical capabilities, and understanding of land/wildlife management in a way that gives clients reassurance that their personal and financial goals in a land transaction are achieved.
Contact Reid Barry
& DMTX Realty Group
Reid's Recently Sold Listings
Client's Success Stories
"Reid worked with us to help locate, negotiate for and acquire the perfect future retirement property. He showe
…
Read More
d us numerous properties until we found the perfect one and was very patient and diligent during the search process. Once we found the right property, Reid stayed involved walking us through the detailed process from contract to close. Thank you for all help! James and Luci"
Read Less
"I would Highly recommend using Reid for any land purchase. He is very knowledgeable and always answered all o
…
Read More
ur questions. His punctuality was spot on and I have already recommended him to some of my acquaintances who are considering a land purchase. Thank you for A plus service. Thank you, The Browns"
Read Less